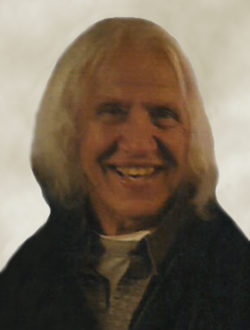 Richard Towle, 75, of McGregor, Iowa died Tuesday, June 18, 2019 at his home in McGregor.  Richard Bruce was born January 25, 1944 to William Irving and Lavonne (Prouty) Towle in McGregor, Iowa. He graduated from Mar-Mac High School in 1962. Richard joined and proudly served in the United States Navy from 1963-66, serving aboard the USS Radford and for a short time USS Hopewell.
Richard was united in marriage with Mary Ann Kirschbaum in 1965 and two children were born to this union. They later divorced. He was then united in marriage with Beverly Bachtell Lange in 1993. Richard worked for 3M in shipping/receiving and also maintenance/service repair. He retired in 2001. Richard was a member of Marquette Legion Post 305, previously serving as Commander and Chaplin. Richard enjoyed hunting, car repair and restoration, Native American history, good political conversation, helping and visiting with his many friends.
Richard is survived by his wife, Beverly Towle of McGregor, Iowa; children, Traci (Mark) Millard of Longmount, Colorado, Thomas Towle of Tempe, Arizona and stepson Jeff Lange of Boston, Massachusetts; two grandchildren, Carrie Leigh Millard and P.J. Millard; and  cousin, Jean (Dale) Bird and their family; sister-in-law Virgene Towle and several nieces and nephews.
He was preceded in death by his parents, William and Lavonne Towle; and one brother, Steve Towle.
Memorial Service will be held at 1:00 pm on Sunday, June 23, 2019 at St. Peter Lutheran Church in Prairie du Chien, Wisconsin with Rev. Jon Haack as the officiant. There will be a visitation from 12:00 pm until the time of service.
Burial with Military Rites will follow at Pleasant Grove Cemetery, McGregor, Iowa.
In lieu of flowers please send donations to Legion Post 305 in Marquette, Ia or the EMS in McGregor, Ia.
Thornburg-Grau Funeral Home and Cremation Service of McGregor, Iowa is helping the family with arrangements.