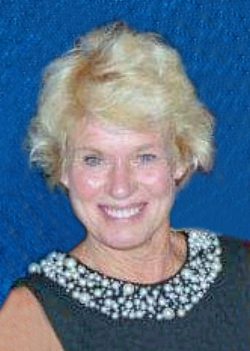 Lynn Marie Tangen, 55, of Haiwatha, Iowa formerly of Ossian, Iowa died Sunday, January 19, 2020.  She was born on April 8, 1964, the daughter of Arthur and Marlene (Soeder) Tangen in Decorah, Iowa. Lynn was baptized and confirmed at Stavanger Lutheran Church, Ossian. She graduated from South Winneshiek, Calmar, Iowa in 1982 where she was active in band and theatre. Lynn traveled to Norway through the Sons of Norway student exchange program and was very proud of her Norwegian heritage. She graduated from Luther College, Decorah in 1986.
Lynn held various positions of employment including Iowa Electric, French Studios, numerous years in pharmaceutical sales and Eddie Bauer. Lynn volunteered at His Hands Ministry and enjoyed helping others.
As a young girl, Lynn was known for her quick wit and good sense of humor. She loved Christmas and all the traditions that came with it. Lynn enjoyed travel, nature, politics and spending time with family. Lynn was a devoted daughter, sister and friend.
Those left to cherish Lynn's memory are her sisters, Mary (Gary) Bishop and Joy Tangen; aunt and uncle, Carol and Jared Hills; cousins, Kari (Colin) Dirks, Paul (Cindy) Hills; and nephews, Zach, Ben, James and Jacob.
Lynn was preceded in death by her parents, Arthur and Marlene Tangen; a brother, Mark; grandparents, Arnold and Nettie Soeder and Carl and Agnes Tangen.
A Celebration of Life will be held at 11:00 am on Saturday, January 25, 2020 at Stavanger Lutheran Church in Ossian, Iowa with Rev. Terry Landsgard as the Officiant.
There will be a one hour visitation from 10 am to 11 am before services at the church on Saturday.
Inurnment will follow at Stavanger Lutheran Cemetery in Ossian, Iowa.
Memorials may be made to Stavanger Lutheran Church or His Hands Ministry.
Schmitz-Grau Funeral Home and Cremation Service of Ossian, Iowa is helping the family with arrangements.