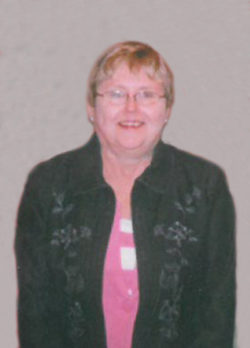 Kathleen "Kathy" Ann Jacobson, 68, of Monona, Iowa died peacefully with her family by her side on Thursday, April 4, 2019 at Gundersen Health System, La Crosse, Wisconsin. Kathleen was born November 7, 1950 to Robert "Bob" and Shirley (Ferguson) Jacobson in Postville, Iowa. She graduated from MFL in 1968. After graduation Kathy moved to Cedar Rapids and worked at Mercy Medical until 1973 and then worked for Dr. John Banks Medical Clinic for thirty-seven years before moving back to Monona and working for Bruns and James Insurance until she retired. Kathy loved her cats like family and enjoyed watching cooking shows and collecting cook books.
Kathy is survived by her brother, James "Jim" (Susan) Jacobson of Aurora, Illinois; nieces, Kelsey Jacobson of Mattoon, Illinois, Bailey Jacobson of Aurora, Illinois and Ingrid (Chris) Bordner of Sunsbury, Connecticut; one nephew, Kirk (Kat) Watrous of New London, Connecticut; two-great-nieces and one great nephew; cousins, Joanne Vorwald of Monona, Iowa, Mary Lou Jarms of Tucson, Arizona, Betty Kiesau of Postville, Iowa, Karen McAchran of Long Beach, California and Diane (Ronald) Mueller of Monona, Iowa; and many second and third cousins.
She was preceded in death by her parents, Robert "Bob" and Shirley Jacobson.
Funeral Services will be at 11:00 am on Saturday, April 13, 2019 at Living Faith United Methodist Parish, Monona, Iowa with a visitation from 9-11 am before services at the church on Saturday. Rev. Deb Parkison will be the officiant.
Burial will follow at Monona Cemetery, Monona, Iowa.
Leonard-Grau Funeral Home and Cremation Service of Monona, Iowa is helping the family with arrangements.