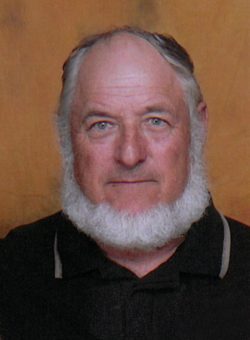 Lyle Dean Klingman, 77, of Volga, Iowa died Tuesday, August 4, 2020 at St. Luke's Hospital in Cedar Rapids, Iowa.  Lyle was born November 1, 1942 to Lee Emerald and Mildred (Hansel) Klingman. He graduated from Volga High School at the age of 16.
Lyle was united in marriage with Karon Buhr on September 21, 1963 at St. Mark's Lutheran Church in Garrison, Iowa. Karon passed away on August 10, 2009. Lyle was then united in marriage with LaTeresa Music on August 21, 2010. She passed away November 17, 2012.
Lyle began working for the Volga Creamery after graduation. Upon his marriage to Karon, he farmed in the Garrison and Keystone areas and worked at John Deere in Waterloo. He then moved to Volga in 1978 and went into business with Jerry Everitt, together they owned and operated Everitt and Klingman Implement. Lyle later went into business for himself, buying and selling machinery and eventually opened Elkader Auto and Electric. He always bought and sold John Deere lawn equipment and owned his own stable of mowing Deeres. He maintained the Volga Cemetery for over 30 years and more recently the Clayton County Fairgrounds. He enjoyed hunting, fishing, farming, auctions, mowing grass and spending time in Yuma, Arizona in the winter. His greatest gift was sharing his love of the outdoors with his family and friends. Lyle was a member of St. Paul Lutheran Church in Volga and always worked to improve the community through his service to the church and town councils. He was very active on the Clayton County Fair Board and the Pheasants Forever Chapter.
Surviving Lyle are his two children, Kent (Jennifer Richmond) Klingman of Volga, Iowa and Rhonda (Craig) Fry of Yuma, Arizona; one grandson, Chad Hannan of Volga, Iowa; siblings, Charles (Norma) Graybill of Hiawatha, Iowa, Gary (Nancy) Klingman of Strawberry Point, Iowa, and Dennis Klingman of Volga, Iowa; nieces and nephews, Mike (Jeri) Ask, Vicki (Kevin) Schlake, Gary (Pam) Ask, Lori Menge, Mark (Tamara) Graybill, Kevin (Shauna) Graybill, Mace (Kristin) Klingman, Matt (Sabine) Klingman, Amanda (Jack) Ryan and Tom (Jody) Klingman; in-laws, John (Mary) Buhr of Garrison, Iowa, Tom McClusky of Peoria, Illinois, Marlene (Mike) Grimm of Garrison, Iowa, and Doreen (Daryl) Forbes of Biggsville, Illinois; nieces and nephews, Susie (Alan) Henkle, Stacie Buhr, Stephanie (Mike) Van't Sant, Jessica (Tyler) Henkle, Billy Grimm, Jason (Heidi) Grimm, Chad (Lana) Forbes and Amy (Josh) Dean, and his special friend and traveling companion, Pat Lange..
Lyle was preceded in death by his wives, Karon and LaTeresa; parents, Lee and Mildred Klingman; his companion, Paula Everitt; sister-in-law, Linda McClusky; and parents-in-law, Heinz and Marianne Buhr.
There will be a Private Family Service held at St. Paul Lutheran Church in Volga, Iowa.
The community is welcome to participate in a memorial drive-by past the church from 9:00-9:45 am on Saturday, August 15, 2020. A Celebration of Life will be held at a later date.
In lieu of flowers, please direct memorials to St. Paul Lutheran Church or the Clayton County Fair.
Leonard-Grau Funeral Home and Cremation Service of Elkader, Iowa is assisting the family with arrangements.