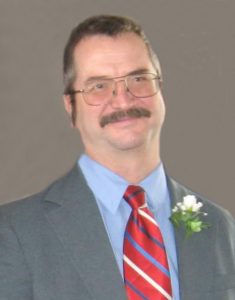 Daryl Lee McBride, 63 of West Union, Iowa formerly of Randalia, Iowa passed away Thursday, January 19, 2023 after a courageous battle with cancer, surrounded by loved ones who will strive to honor his memory by living their lives to the fullest. Laborer and farmer Daryl McBride's gentle spirit will be remembered with love long after his passing.
Daryl was born on July 19, 1959 in West Union, Iowa to Charles and Adelaide McBride. He graduated from West Central High School, Maynard, Iowa in 1977. Daryl was united in marriage with Shelia Seering on December 13, 1986.
Daryl loved farming, camping and Sunday afternoon road trips – that always involved ice cream.  Daryl had a successful career working at Atwood Industrial Motors for twenty years, followed by twelve years at Ashley Industrial Molding, where he retired.
Daryl is survived by his wife Shelia; their children, Tiffany (Andrew Smith), Nathan and Olivia; grandchildren, Jacob and Brooklyn and his siblings, Jerry, Wilma, Faye, Dale, and Mary.
He was preceded in death by his parents, Adelaide and Charles McBride.
Visitation will be held from 4:00 pm to 7:00 pm on Friday, January 27, 2023 at Burnham-Wood-Grau Funeral Home and Cremation Service in West Union, Iowa. There will also be a one hour visitation before services at the church on Saturday.
Funeral Service will be at 11:00 AM on Saturday, January 28, 2023 at Fayette Community Church in Fayette, Iowa.
Inurnment will be held at a later date.
Burnham-Wood-Grau Funeral Home and Cremation Service is assisting the family with arrangements.